Your Health :: Hearing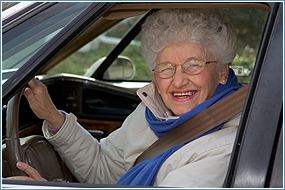 A driver who faces difficulty hearing may miss crucial alerts on the road, such as honking horns, engine sounds, and emergency vehicles. Loud sound, music, and conversation in the car may further prevent hearing and take attention away from the driving task.
If you feel you may have some degree of hearing loss, talk to your doctor or a licensed audiologist (hearing specialist) about how to drive safely with your hearing deficiency.
You may also apply to receive a Visor Communication Card that fits under your sun visor to alert law enforcement of your hearing.