Special License Plates
The Division offers a number of special license plates that can be ordered from any Division facility or by Mail in the case of Environmental and Animal Welfare plates. Special plates are restricted to passenger vehicles or trucks with a 3/4-ton or less manufacturers gross vehicle weight rating. A number of plates have eligibility restrictions that must be complied with before the plate can be ordered. The following plates are available for all vehicle owners that meet the eligibility requirements.
---
Migratory Shorebirds License Plate
This special license plate has an initial fee of $50.00. There is an annual renewal fee of $25 in addition to the vehicle registration renewal fee. Proceeds from the sale and renewal of this plate go to the Delaware Ornithological Society Fund. This plate can be purchased at any DMV location.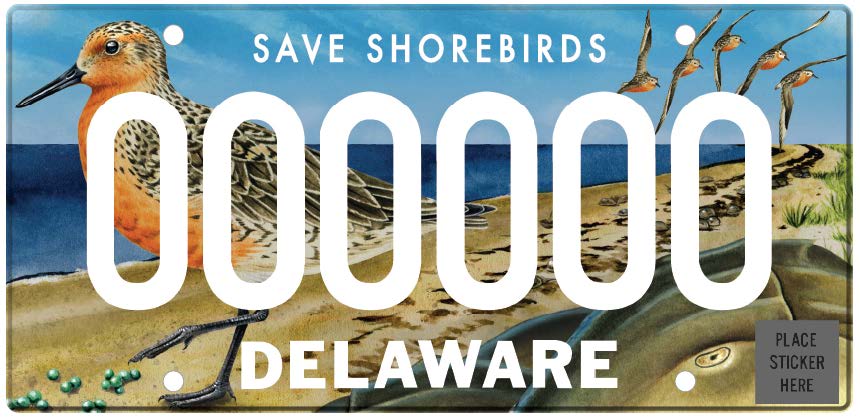 Visit your nearest DMV location to purchase plate
---
Autism Acceptance and Inclusion License Plate
Purchase the Autism Acceptance and Inclusion license plate and you will raise awareness for this vision everywhere you go. In addition, your purchase will help support the programs and service of Autism Delaware. There is a one-time purchase price of $50 for this special plate.
---
Pollinator License Plate
Purchase the Pollinator License Plate, and your dollars will immediately be used to support pollinator habitat creation and conservation. There is a one-time purchase price of $50 for this specialty plate.